You've been searching for a job on one of the many search engines out there, and finally you get that phone call. Your ideal employer wants to bring you in for an interview to see if you hold up to your resume. (If you need help making your application stand out, check out our other blog). Here are 7 of the top construction interview questions for construction and trades jobs. We've also come up with some quick tips to help you answer them and ace your next job interview:
Tell us about yourself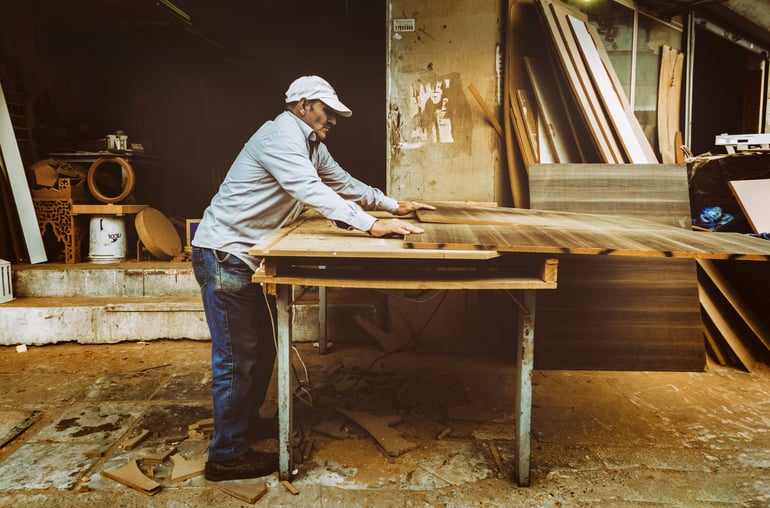 This is one of the most common interview questions that you'll receive. It's a way for your potential employer to break the ice at the beginning of the interview, and to see what your possible goals are, if you'll fit into the companies' culture and whether or not you're the right person for the job.
To answer this question, you need to focus on why you want the job, what your current goals are and a clear, concise picture of what your career path is. Of course, you want to let the employer know a little about yourself, so tell them about your hobbies. If you're in a local sports league, and any work-related organizations you're in. Don't forget to make sure you know what you wrote in your cover letter and be prepared to talk about it!
What do you know about the company?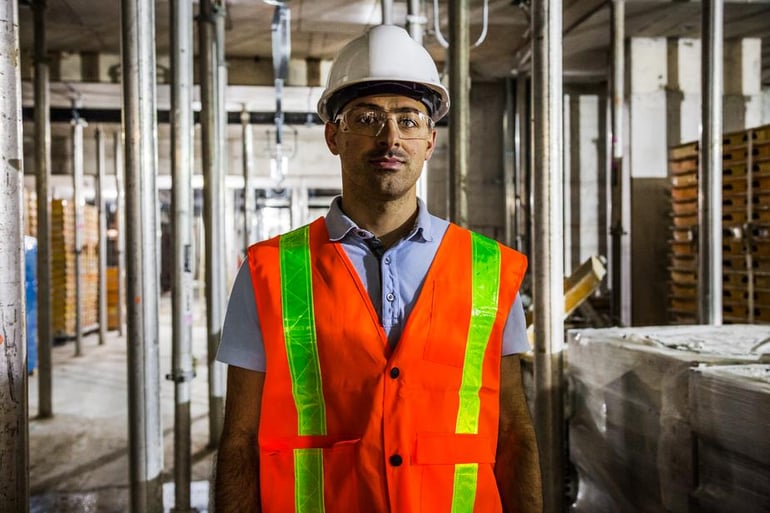 One interview question I always make sure to ask is what do you know about the company. This is one of the most critical questions that you want to answer correctly; and it's also the easiest! If you're interested in the organization that you're applying for, you should already know a bit about the company. Before you go into your interview, make sure you brush up on their core values, their mission statement, the industries that they are in and what they're all about. Don't worry; this won't be hard to do, just take a look at the companies "About" page and refer to the job ad that you applied to.
Taking the time to do this is important because it shows the potential employer that you've done your research and you've invested some time in getting to know them. For example, if safety is their top priority, make sure to mention that you take pride in ensuring safety in your work zones.
Tell us about a time when you've encountered a problem at work and describe how you've dealt with it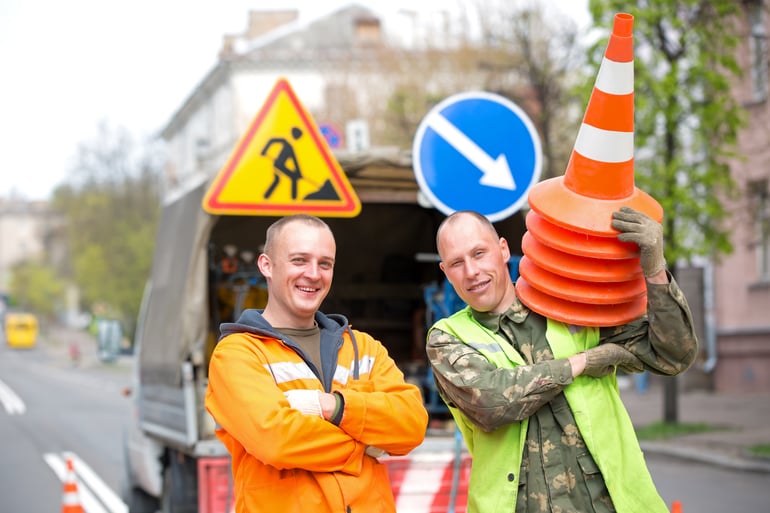 A type of interview question that's common is a situational question, where you're expected to pull from your experience and draw from your skills. Typically, these involve a situation where you had to problem solve, one where you had to de-escalate a situation, or how you managed a subcontractor. Here are a couple of tips for answering a situational question:
Start by telling them where you were working and what your position was at the time
Focus on the main points
Describe what you were doing
Tell them about the steps you took
Let them know what the result was
Don't forget to throw in some of your skills when you explain your experience!
Why are you interested in working with us?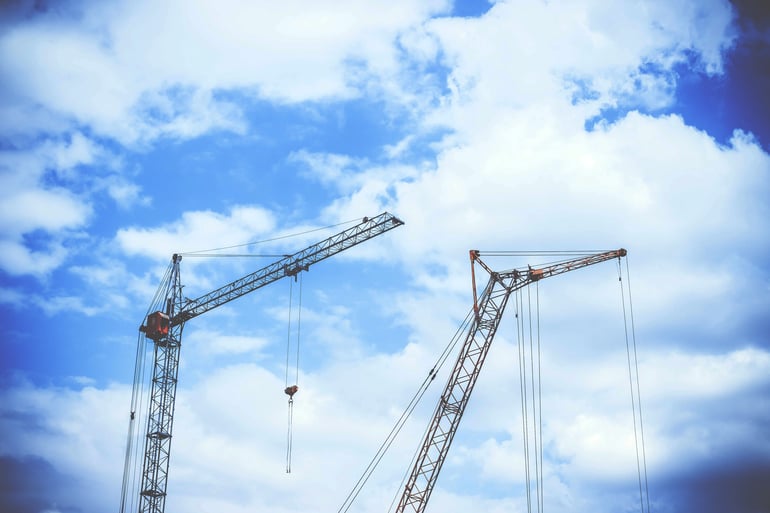 Employers want to know that you want the job and that you want to be apart of their organization. Don't be afraid to get excited! Whether it's a labourer position, lead hand or foreman, make sure that you get this question right. Talk about why the position is an excellent fit for you, and how you'll contribute to the company's current goals. Maybe you have a specialized skill that would help add to their current projects, or you have additional skills like customer service or budget management, that others may not have. Lastly, explain why you love the company and what made you want to apply in the first place.
What steps do you take to prevent injuries occurring in the workplace?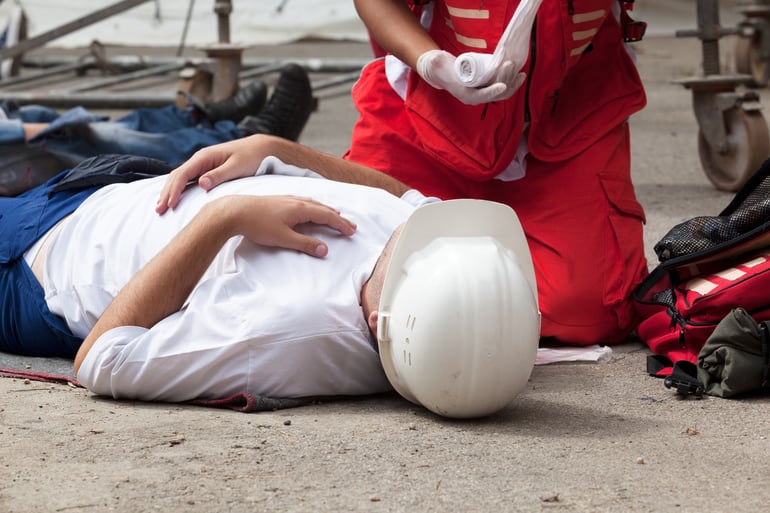 Safety is a top priority on construction sites, and it's important to let potential employers know that you take safety seriously. Make sure that you explain the safety precautions and measures that you've helped implement, or let them know about your flawless safety record. If you've been apart of a Joint Occupational Health and Safety Committee, have an Occupational First Aid certification or are an active member of a construction safety organization, be sure to let them know. Take this opportunity to describe an experience where you had to handle safety issues on a worksite and what the results were.
Why did you leave your last job?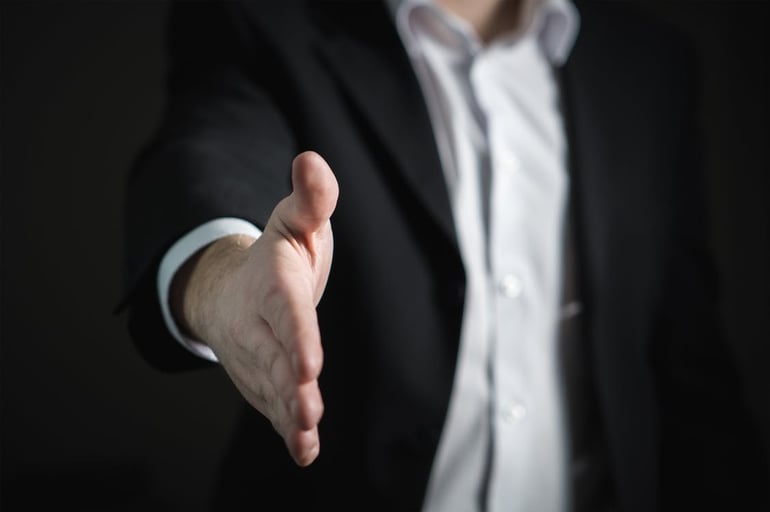 Always speak positively about your last or current construction job. You want to focus on phrases like:
"I'm looking for a better opportunity"
"I wasn't able to move up and use my skillset to its fullest"
"I wanted a career change"
"I'm looking for leadership opportunities."
Employers don't want to hear about negatives from your last job. Instead, they want to hear about how you overcame challenges.
Do you have any questions for us?
Employers like to ask this as the closing question to their interviews, and it is your opportunity to ask any questions about the job, company, or the next steps. Some topics that you should bring up are: upcoming projects, are there growth opportunities, or what the next steps are in the hiring process? Honestly, if you have a question that wasn't covered, be sure to ask; that's what they're there for.
If you are interested in our company positions, click below!