It's become more apparent that mobile and desktop applications have expanded beyond the everyday consumer and have made its way into professional industries. For the construction industry, many apps have focused largely on improving workplace safety, increasing project productivity, enhancing customer relationships and communication, and creating ways to optimize financial spending.

While there may be a myriad of apps out there in the mobile-digital space for superintendents, project managers, and on-site workers to use, we compiled a list of our Top 6 Construction Apps for 2018 that can help your next construction project.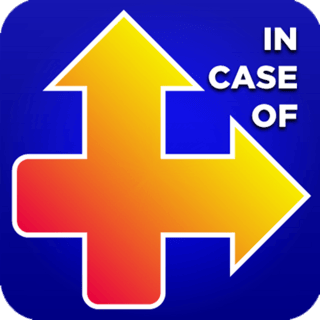 For safety procedures and reporting, emergencies
We can all agree that there is nothing more important than protecting the lives and safety of all your workers, both on and off site.
In Case of Crisis (by RockDove Solutions) is an incredible app that enables workers, project managers, and supervisors to prepare for emergency plans by quickly accessing prepared plans, and emergency procedures and guidelines. The In Case of Crisis app strives to be a resource for companies and other institutions prepare for different cases and hopes to improve their response time when a dangerous situation arises. The app's primary focuses are on crisis communication, crisis management, business continuity, emergency preparedness, and workplace safety.
In Case of Crisis is a well-trusted by many companies and institutions, both private and public. In fact, there are over 750 international companies around the world that use In Case of Crisis.
Benefits:
All-in-one solution for incident reporting

Instant alerts (uses push notifications)

Able to create and support many preparedness plans

Manages different use cases, groups, or locations
Devices: iPhone/iPad, Android, Kindle Fire, Blackberry, Windows, Phone, Desktop
Free Trial: No, but you can schedule a free demo
Cost: Contact them for pricing detail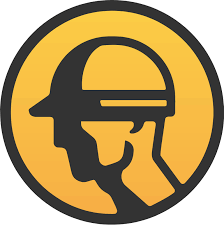 For saving time and enhancing communication with workers
Project managers are incredibly busy during every aspect of the construction project that every minute spent walking back and forth between the on-site office and worksite, can add up quickly and waste valuable time.
If you find yourself in this sort of situation, perhaps Fieldwire just might be your solution!
What is Fieldwire?
Fieldwire is a San Francisco-born app whose goal is to increase construction project productivity by allowing users to communicate in real time over different mobile devices. Essentially, one key action this app does is minimize wait times between communication between project managers and construction workers because of the app's ability to send instant messages and photos. Imagine every worker in a large company using Fieldwire; it would make it easier for employees on every level get into contact quicker and more accurately.
This app has gained a great track record of user success, where customers have reported a 10-30 times return on investment. In addition, Fieldwire users have also saved about 5 hours of work per week -- that's 20 hours per month! -- just by using this app.
Fieldwire works well for small projects, but it is also has a good history in upscaling for larger projects in different countries, like Canada, USA, France, and the UK. The Fieldwire app also provides customers access to website tutorials to help them better understand the app and how to use it.
Benefits:
Able to create and assign tasks instantly

Capable of sending instant messages to workers

Can view and markup drawings on device, even offline

Ability to document issues and attach necessary photos, checklists, and notes

Syncs with Box and DropBox
Devices: Web, Mobile iOS, Mobile Android
Free Trial: Yes
Cost: Free for small teams (limited), Starting at $29 or $39 USD per user per month / billed annually


For financial project productivity
CoConstruct is another popular app that increases project productivity, but with more focus on the financials.
Coconstruct can be used throughout the entire lifespan of the project as a simple and flexible process for clients to see spec estimates automatically, and for single-entry estimating, streamline bidding, and tracking COs and expenses that can create invoices compatible with Quickbooks or Xero. While the app is capable of performing all these actions, the app also helps their users win more bids and projects while saving time.
Benefits:
Simplifies bidding process

Single-entry estimating

Streamline bidding

Able to track COs and expenses that can create invoices, compatible with Quickbooks or Xero

Can integrate with your accounting system

Simplifies lead management process

Coordinate and sync office and worksite schedules
Devices: iPhone, iPad, Android
Free Trial: Not mentioned, 90-Day money back guarantee
Cost: Starting at $99 USD/month

For blueprint process
Plangrid is an app that increases project work productivity on and off the worksite. This particular app is unique because it enables contractors and owners in different industries to work together throughout an entire project. The Plangrid app has been used worldwide in over 500,000 projects from health care and education to industrial, commercial, and civil industries.
Plangrid makes the blueprint planning process more accurate because it permits users to markup their blueprints, create and send punch lists, and compares sheets. The app can detect newer versions of blueprints, ensuring that users are making changes and referring to the correct blueprint.
Benefits:
Easily manage team and projects

Scalable to large projects

Can be integrated to other software you already use and trust

Wide range of features for documents, project progress, reporting, and enterprise management
Devices: Apple, Google Play, Windows
Free Trial: Yes, 21-Day, no credit card necessary
Cost: Starting at $39 USD/month/user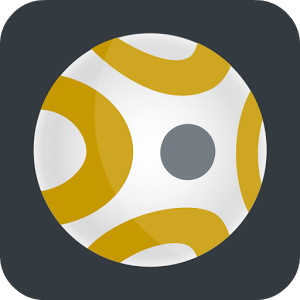 For simplified bidding
SmartBid Construction, or SmartBid, is construction bid management software for general contractors, who want to experience a simplified bidding process. The app easily sends invitations to bid, shares project documents efficiently, and simplifies subcontractor data management. One of the competitive factors about SmartBid is that it intends to maintain the highest form of security to ensure the protection of yours and your subcontractor's data, while also integrating with the industry's best technology solutions. When it comes to your project data, SmartBid ensures that its kept private until you've chosen to publish it.
Benefits:
High-security: Private and secure subcontractor data

Doesn't charge subcontractors to access information you choose to send them

Gives you access to more subcontractors through an integrated construction network, SmartInsight

Able to exchange data between software

Website integration - Post and sync forms, subcontractor registration, and public projects to your public website

Software updates are user responsive and require no installation

Access to call support and training for users and their subcontractors
Devices: iOs, Windows, Android
Free Trial: No, but can schedule a free demo
Cost: Contact them for pricing detail
Our final app is Buildertrend, a one cloud system used for presale processes, project management, financial tools, and customer management. This app is almost like a combination of all these aforementioned apps combined -- safety and emergency, project management, bidding, financials, and customer management.
Buildertrend prides itself for making Constructech magazine's Top Residential Products list for the past nine years; this is most likely because Buildertrend app developers continue to innovate and improve the app's features. Buildertrend is used by 538,000 daily users in over 40 countries worldwide, in many industries, including home building, remodeling, specialty contracting, and commercial.


Benefits:
One cloud system for everything, including pre-sale process, project management, financial tools, customer management

No set-up fee

Unlimited support, training tutorials, marketing materials, and access to "Buildertrend university"


Devices: iPhone, iPad, Android
Free Trial: No, but has 30 days risk free
Cost: Starting at $99 USD/month/project, for multiple projects price may be reduced
---
From looking at this list, it's true what they say, "there's an app for everything!" Using apps and any sort of digital technology can help companies minimize the use of paper and decrease time spent on paperwork involved in the various processes and procedures in a project's life cycle.
Whatever your construction needs are -- from bidding to receiving payment from a customer -- these apps can surely help you and your company reach success and a high level of productivity.
*Universal Demolition has not received any compensation for listing the construction apps above.
Improve your productivity on-site with this superintendent daily report!