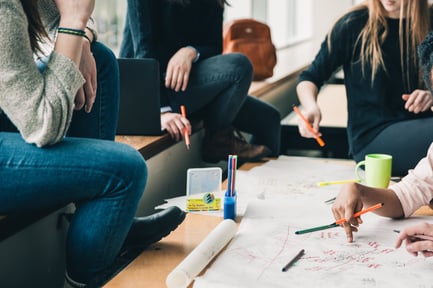 Lunch and Learns are the new trend taking over work places, and for good reasons. Lunch and Learns are 30-60 minute sessions where coworkers get a chance to enjoy each others' company, indulge in some food and learn about pressing topics both inside and outside of the industry. But what's so great about it?
Applicable Professoinal Skills and Knowledge
When the topic you're learning about applies directly to your line of work it is a great way to capitalize on time and get back to work with new knowledge and skills that can be implemented immediately.
Increase Cohesiveness and Transparency
Lunch and Learns are also a great way to bring clarity to the team. If you are focusing on industry-based lessons, it's not only a great time to connect and share what your teams are up to, but also an opportunity to voice any opinions and concerns. This brings cohesiveness and transparency to the company, and even allows teams to build and feed off one another. It is a great opportunity to discuss current affairs or trends that may excel current plans.
Cost-Effective
Having employees learn something new during their lunch hour is easily one of the most productive things you can do. It equips them with necessary skills and valuable information without having to sacrificing any work time.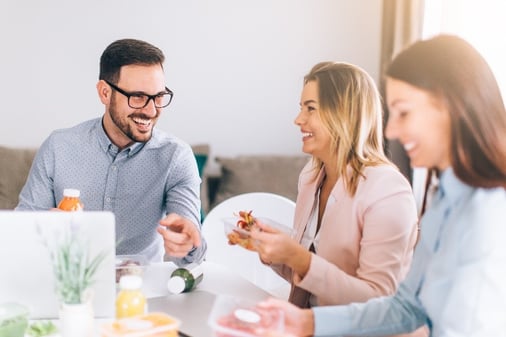 Focusing on Development Increases Morale
One of the greatest things about a Lunch and Learn is being able to connect with the people in your work environment and learn more from one another. There's a reason you're all in the same company together and what better way to spend your lunch hour than furthering your development with people who you share similar core values with.
Reinforces Company Values and Beliefs
Weekly, bi-weekly, or even monthly Lunch and Learns are beneficial to employees because it gives them the opportunity to reiterate the importance of the organization's values. It's an opportunity to express what the company stands for and incorporate any lesson that is aligned with those values. This builds for a stronger work culture and a positive environment.
Just some food for thought (pun intended) – next time you want to spruce up a training session, feel a need to collaborate with other teams or simply want some spice in the office, try a Lunch and Learn. You won't regret it!