It's the most wonderful time of the year! Where the air is crisp, the sweaters are cozy and pumpkins are the main attraction in every recipe. If you're looking to get crafty this Halloween season you came to the right place. Here are a few of our favorite DIY projects for Halloween.
Canning Ring Pumpkin
This year, you can take the mason jar trend a little further and put together this nifty DIY. All you need is some mason jar rings, rope, a twig and little paint. You can find the step-by-step guide, courtesy of Lolly Jane, here.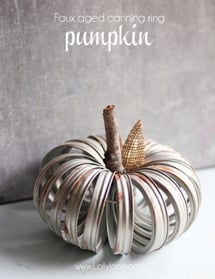 Wheelbarrow of Bones
This is probably one of the easier DIY's you'll tackle and still just cool as the others. Grab your old wheelbarrow, some soil and toss a skeleton into the mix. If you're really feeling crafty you can also throw in some fake ravens and crows.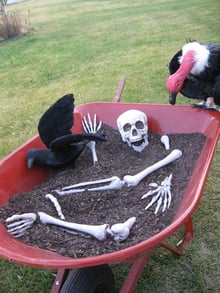 Zombie Hand Planters
This one comes to you from DIY duo SewWoodsy. These zombie hand planters will be sure too spook out your neighbours without taking away time from your scary movie marathon.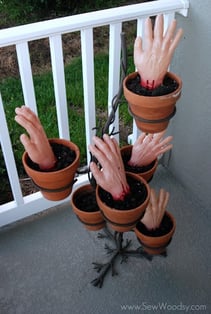 Pumpkin Succulent Decoration
If skeletons and zombies aren't your jam, but you're still down to get a little crafty then you'll love these Pumpkin Succulents. This one is from Simply Happenstance and we are seriously blown away by the beauty of it.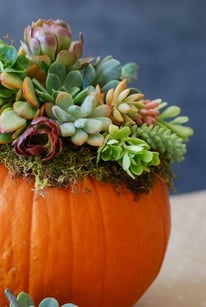 Pumpkin Planters
If you like the look of the succulent pumpkin, but you were hoping to get some roasted pumpkin seeds out of your DIY you can opt for this stunning pumpkin planter instead. It comes to you from The Spruce and embodies everything we love about fall.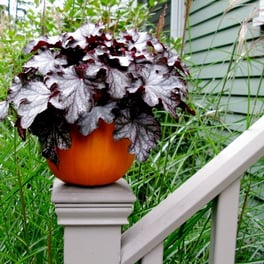 Painted Pumpkins
So, carving, cutting and gutting just aren't your bag. We still have you covered. If you're opting for a trendier setting and want to steer clear from the traditional orange and black theme then you'll want to check out this pretty little DIY from Lovely Indeed.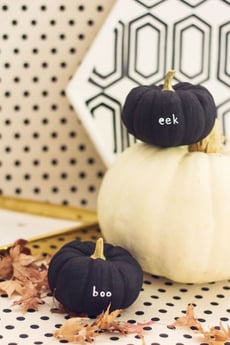 Leaf Bags
When all else fails and you're too busy with your fall clean up to accomplish any DIY projects, you can always just toss your raked leaves into a ghost or pumpkin garbage bag. The best part? Amazon will deliver them right to your door.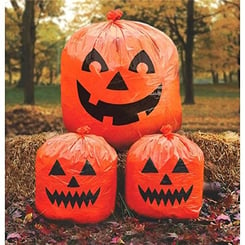 If you see something like give it a go and let us know how it turns out!